昨今のウクライナでの情勢により、Globalstarの最新のサービスカバレッジは次のとおりです。

96%以上の確率で、1件のメッセージを20分以内に送信できます。

20分以内に送信できる対象範囲が縮小します。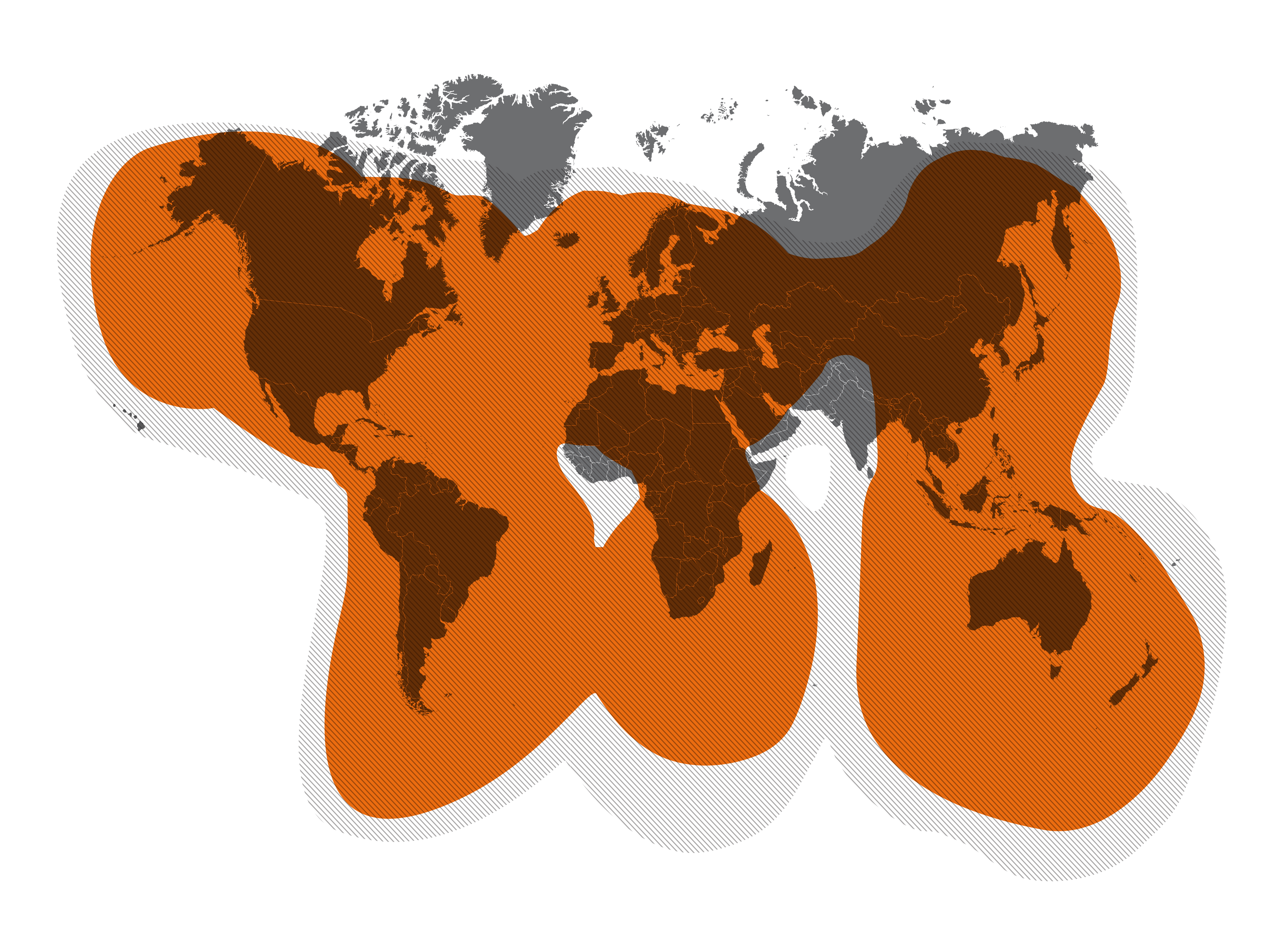 2023年9月更新。 推定対象地域。実際の対象地域とは異なる場合があります。 成功率は、SPOT Messengerが20分間で1件のメッセージを送信できるかどうかを、ネットワークの可用性に基づいて予想したものです。さらに、日常的な条件においては、一部のメッセージが丘陵や建物などの環境によって妨害されることもよくあります。だからこそSPOT Messengerは、どのモードでも複数のメッセージを自動的に送信するよう設定されており、それによって高度かつ全面的な信頼性を実現します。
Globalstar製品利用制限区域(日本、2018年7月現在)
Globalstar製品(衛星携帯電話、GPS位置情報端末など)は、下記の場所における利用制限区域がございます。
・JAXA臼田宇宙空間観測所および国立天文台野辺山宇宙観測所の周囲30km内
・NICT鹿島宇宙技術センターの陸側30km内、海側50km内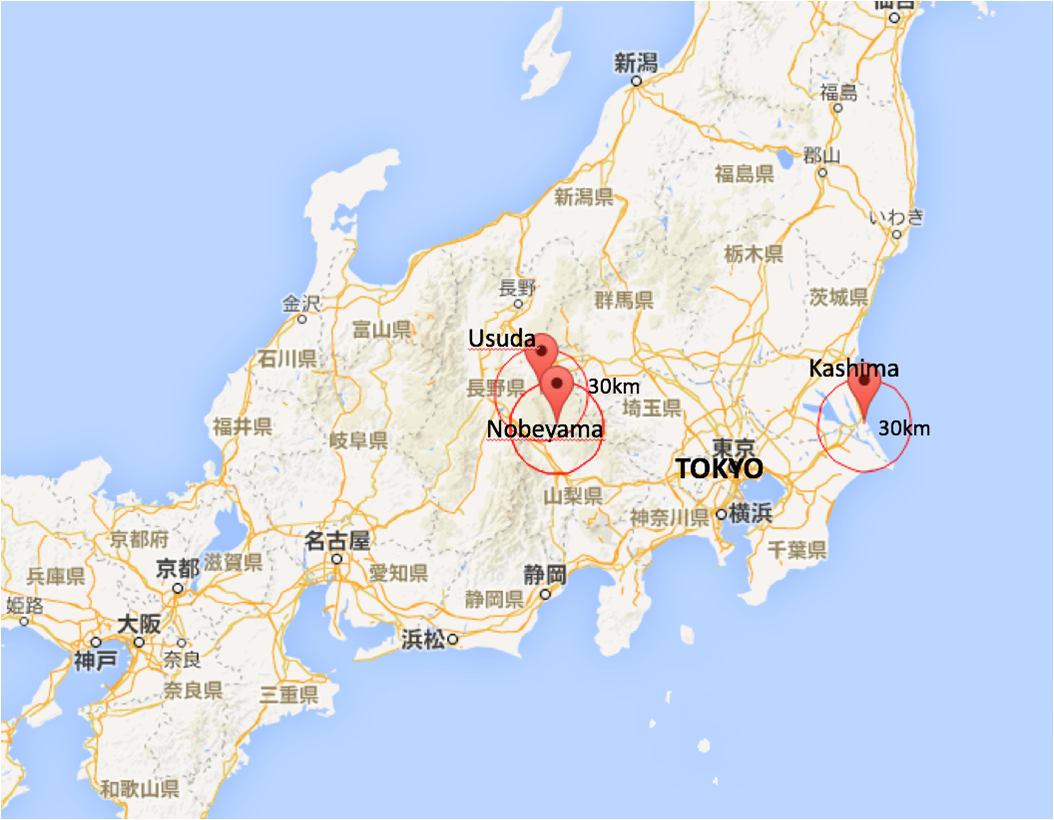 拡大図(画像をクリックすると拡大します)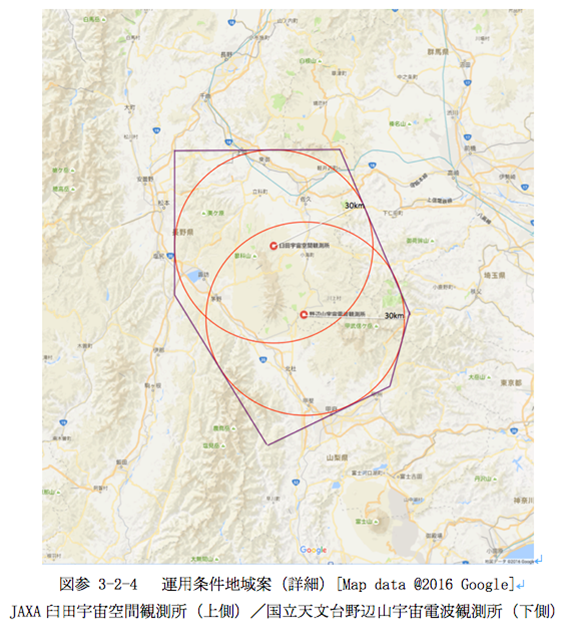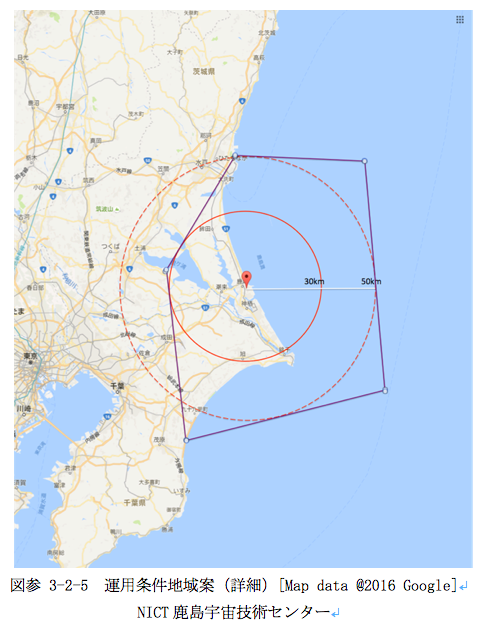 Within the Home Zone, SPOT North American customers can freely roam without incurring additional airtime costs. This map is intended to highlight Home Zone coverage for SPOT GLOBAL PHONE customers in North America. Coverage is subject to change without notice.
Click here
for the
list of Home Zone countries and regions
.
Coverage may vary. Map denotes coverage for satellite two-way voice and duplex data only.
Note:
Actual coverage may vary because of gateway deployment, local licensing and other factors. SPOT GLOBAL PHONE service is a satellite radio technology subject to transmission limitations caused by type of terrain, service area limits, customer equipment use and other variable conditions including the functionality and orbital locations of the satellites themselves. Contact Customer Care to obtain details on roaming and service availability prior to travelling.
SPOT GLOBAL PHONE prepaid service is no longer available for new activations.